From the Outback to Antarctica to Britain's Royal and Ducal Castles, Treat Yourself to a Luxury Escape with Abercrombie & Kent
11th March 2022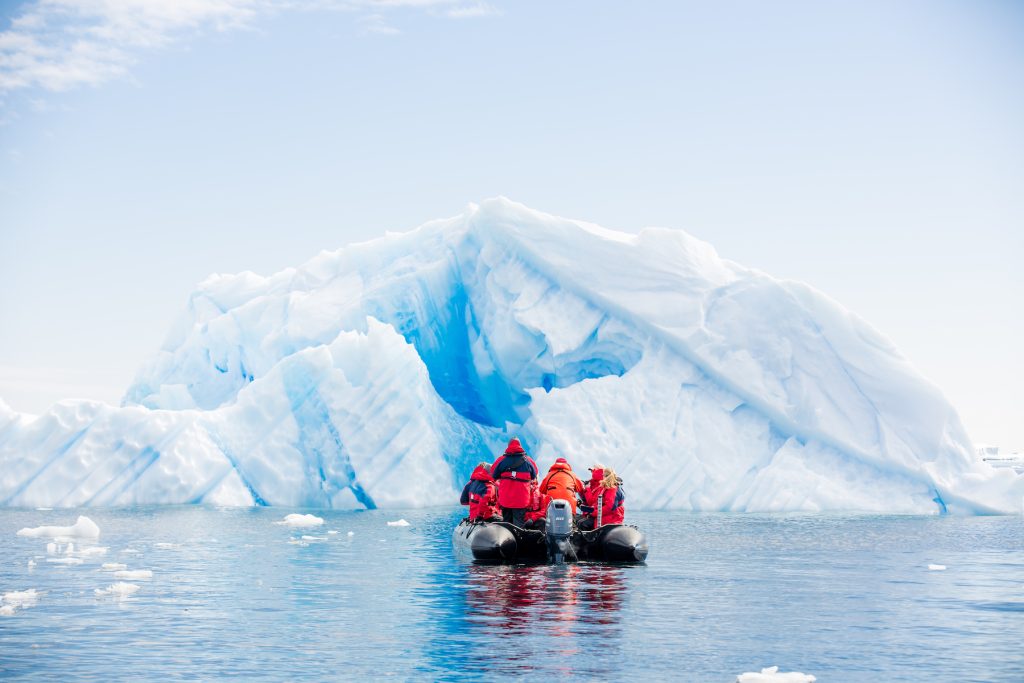 As the world opens for us once more and the possibility of travel becomes a reality, reignite your love of travel on a selection of luxurious escapes. The luxury travel experts at A&K have crafted a selection of indulgent journeys all over the world, each offering their own blend of epic adventure, spectacular scenery, and stylish retreats, perfect for a much-deserved return to the world of travelling. With options by land, sea, or air, explore the selection of luxury journeys below, and reach out to A&K's expert Journey Designers on 1300 851 800 or your local travel agent to find out more.
Tour Australia's spectacular Top End by private air
Explore the untamed beauty of the Top End and dramatic Kimberley region on this memorable 9-day air safari with just 10 guests. Discover the highlights of Darwin, Litchfield National Park, and the historic Rum Jungle settlement. Soak up the majesty of ancient Arnhem Land as you learn about indigenous culture and witness a kaleidoscope of wildlife. Experience life on the land at working cattle property, Bullo River Station, with a bird's eye view of its stunning landscapes on a scenic helicopter flight. Witness the magnificent Bungle Bungles by air before taking a guided walk around this otherworldly area. Your journey concludes in laidback Broome with a sunset cruise hosted by a local indigenous personality to round off this incredible adventure.
Top End & Kimberley – An Air Safari 2022/23
Departing 26 August 2022, 14 June, 12 July, and 01 August 2023, priced from $16,385 pp twin share
Click here to see full itinerary [LINK: https://www.abercrombiekent.com.au/journeys/top-end-kimberley-an-air-safari-2022-23 ]
Experience the wildlife and otherworldly landscapes of Antarctica
An ideal itinerary for photographers and explorers alike, discover the colourful Falkland Islands, awe-inspiring Antarctica, and unspoiled South Georgia on this 18-day Luxury Expedition Cruise with A&K. On land, our Expedition Team will lead you to areas rich in wildlife and history, visiting sites that tell the tale of legendary explorer, Sir Ernest Shackleton. You'll cruise the world's most remarkable wilderness aboard an exclusively chartered luxury mega-yacht, witnessing wildlife-rich and otherworldly landscapes with Zodiac landings on the Antarctic Peninsula and several South Shetland Islands. Photo coaching lectures and hands-on workshops from guest lecturer and National Geographic contributor Andrew Coleman will ensure you return home with beautifully captured memories to last a lifetime.
Antarctica, South Georgia & Falklands Expedition
Departing 04 January 2024, priced from $30,830 pp twin share
Click here to see full itinerary [LINK: https://www.abercrombiekent.com.au/journeys/antarctica-south-georgia-falkland-islands-expedition-2024 ]
Experience Britain's great country estates as a privileged guest
Sample a rarefied world of genteel country sports, five-star hospitality and exquisite dining over 9 days, experiencing the life of Britain's great country estates as a privileged guest. Visit Windsor Castle, residence of the Royal Family, and explore areas normally closed to the public. Get behind the wheel of a BMW race car for a thrilling track experience at world-renowned Goodwood Motor Circuit and learn the sport of kings with a private polo lesson at Cowdray House. Spend 4 nights at Floors Castle in Scotland, the private residence of His Grace the Duke of Roxburghe, joining A&K Founder Geoffrey Kent and His Grace as you immerse yourself in the beautiful landscapes and storied residences on this exclusive luxury journey.
Royal & Ducal Castles: An Inspiring Expedition by Geoffrey Kent
Departing 01 May 2022, priced from $182,430 pp twin share
Click here to see full itinerary [LINK: https://www.abercrombiekent.com.au/journeys/royal-ducal-castles-an-inspiring-expedition-by-geoffrey-kent-2022 ]
For more information, visit www.abercrombiekent.com.au